Description
---
Shelley I, for solo clarinet, is written in Murcia in 2004, dedicated to clarinet player José Andrés Pérez Castelló. The piece was born from musical experiments and sound games that both musicians made in common during several days, searching for new repertoire for clarinet.
The idea is evocating Frankenstein creature through timbric games: walking, falling, mechanism failures, feelings or sleeping. The process was very funny and interesting.
Clarinet player Maggie Greenwood included the piece in the database 'Clarinet Repertoire' at the University of Colorado (USA).
---
Audio and picture of the premiere, in Murcia, 2005'IV'27, by José Andrés Pérez Castelló.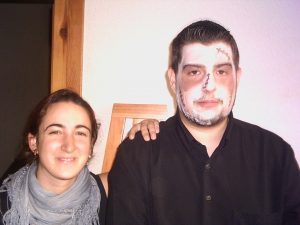 ---
Videos:
Marta Sancho, clarinet professor, recommends Shelley I:
Performances: